So it is your wedding day and you are conflicted about looking the ideal door gift for the wedding ? You are looking something unique and will match the theme for  your wedding guests?
The pending problem however is how you are going to get the most appropriate door gift that will help your friends or relatives who attended the wedding have a good memory after the function. The gift you bequeath your best friends of all things needs to be frugal, unique and valuable.
Why not consider the technology related wedding gifts? Get them a gift they will remember you with and most likely use it frequently especially in this technology age.
Some of the great technology related wedding gifts for bride and groom can include:
Custom made Wedding Car Shape USB Stick
You can opt for a customized flash drive with the shape and design of a wedding car, bridal and groom portrait or even just a simple heart shaped custom made pen drive that will highly appreciated by the attendants.
This perfect gift can be customized to any imagination shapes and design with required storage capacity ranging from 2GB-32GB according to your budget.
What is a gift without sentimental touch to it? Personalize the USB flash drive with a color that will give the flash drive's exterior a personalized touch. Furthermore, it is possible to customize the USB packaging to ensure that your gift is safe and more presentable to the guests.
Heart Shaped Crystal USB Flash Disk
The perfect door gift idea for wedding! This unique wedding gift comes with an easy plug and play installation interface, the heart shaped crystal pen drive has been designed to function on the latest Operating Systems on Mac and Windows run Pcs.
The drive is 2.0 integrated and not only is it a looker, its works wonders, it is stylish and you can get it in various color and the exterior crystals will make the gift looks more elegant and stylish.
Give the attendants a wedding heart shaped crystal pen drive with enough storage capacity that will hold the wedding photos, videos that they can carry with them anywhere they want to go!
Heart Shaped Optical Mouse
Another unique but adorable door gift to bequeath the guests of a wedding is the beautiful heart shaped optical mouse. The mouse lights up when you move it around! Now you can have your friends' nerd up when they are using the computer!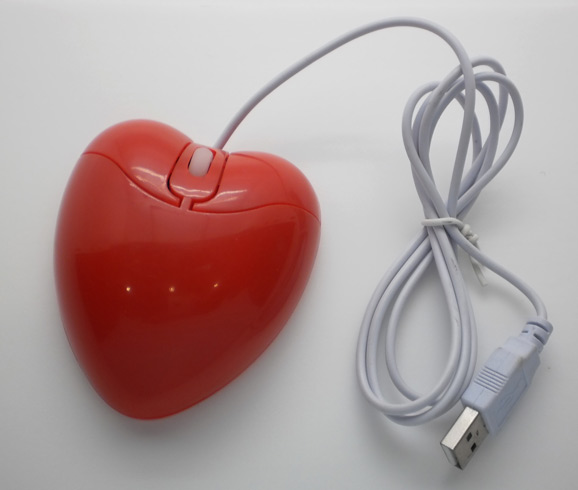 Furthermore, the heart shaped optical mouse features an ergonomic design and is suitable for both right and left had drivers. The mouse comes as plug and play and there is no need for drivers, you can get it a range of colors.  Furthermore, the wired mouse can be personalized to have printing on the body using pad printing.  This is a perfect wedding gift for persons who spend a whole lot of time working on their computers!
Please contact IT Gifts Marketing at 03-80703828 or visit our website at www.itgifts.com.my for further information of the technology related wedding gifts.
By Glovis Yan